First Light for LibreOffice on Solaris 11
Posted on:

30 October 2015

By:

tomww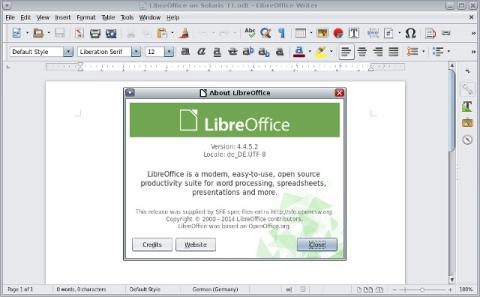 Update 20151031: Packages uploaded! \o/
Upgrade your Solaris to 11.3, then do "pfexec pkg install -v libreoffice4-desktop-int".
OTN Users of S11.2 GA (no extra SRU!) need to wait or better upgrade to S11.3 - you *really* want this. ==(click on the headline to see the full article)
Dear Readers, after a long way, I can announce the "first light" for LibreOffice on Solaris 11. I'll make an IPS package of this first build and upload this to the "localhosts11" repository. A second build run will take during the day and include dictionaries and language support in the GUI. Please test this package and report back if it works for you! Have fun and please share the news!!
Regards, Thomas
PS:This is how it looks like: